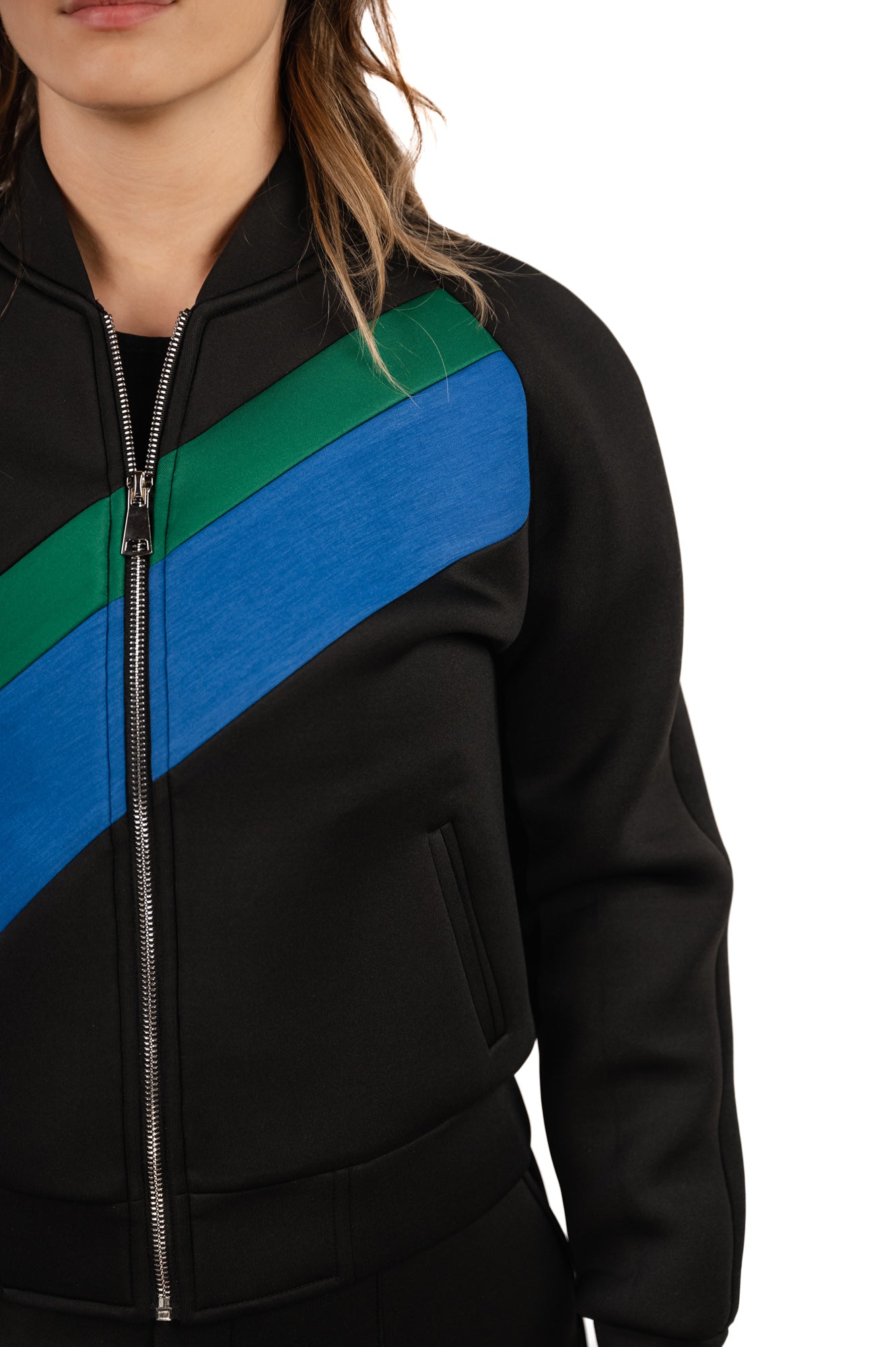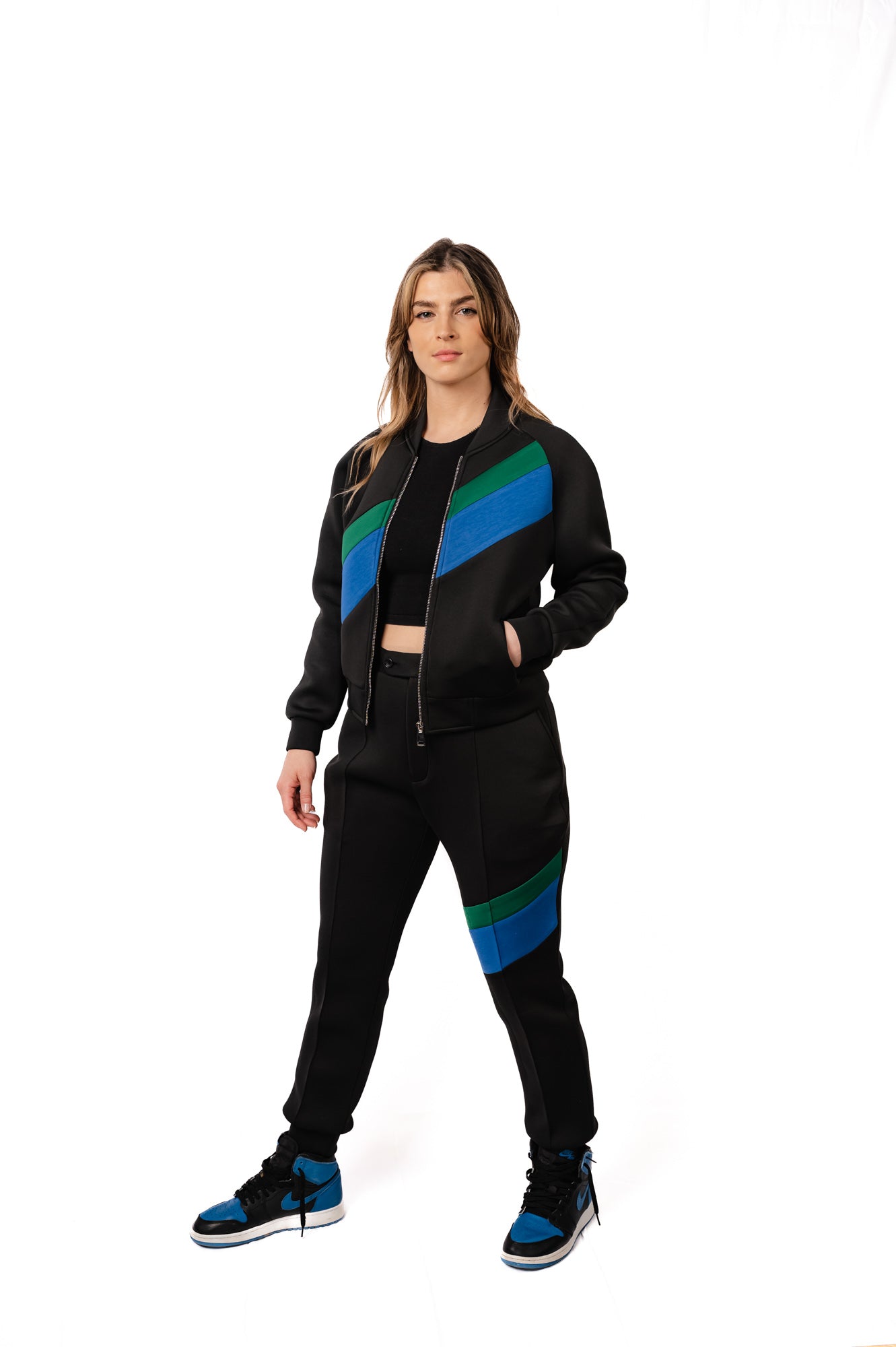 Women's Diagonal Tracksuit
Ready to wear Tracksuit by Pantheon Limited in black with green and blue diagonal stripes on the jacket and left pant leg. *Please note that these are the only options.
To design your own fully custom tracksuit please contact us here. *Please note that custom tracksuit prices will vary. 
PRODUCT DETAILS
  •  Black with blue and green contrast 
  •  Two side pockets
  •  Zip closure
MATERIALS
  • Fabric: 100% Polyester
  • Hardware: 2 Way Metal Zipper